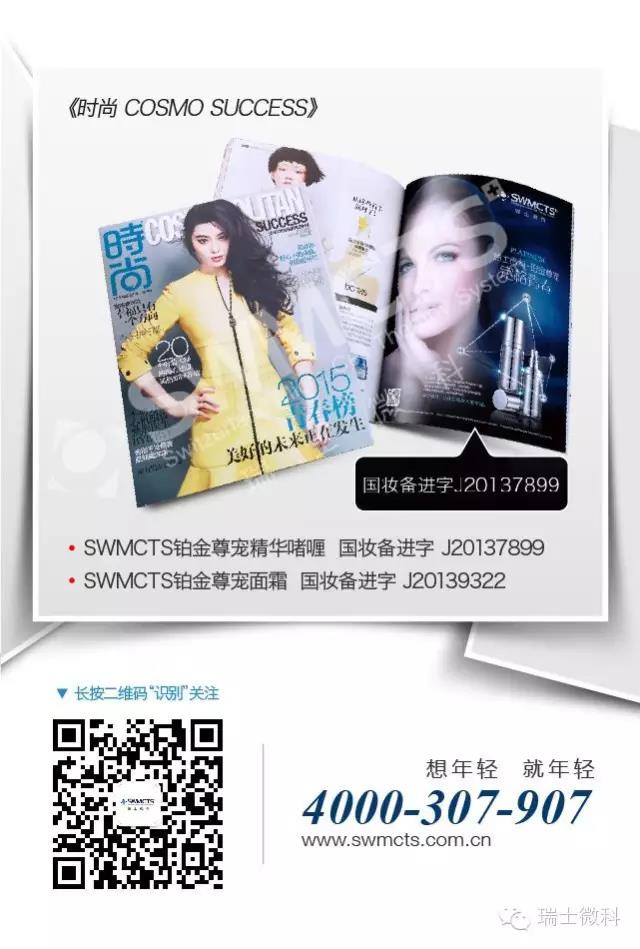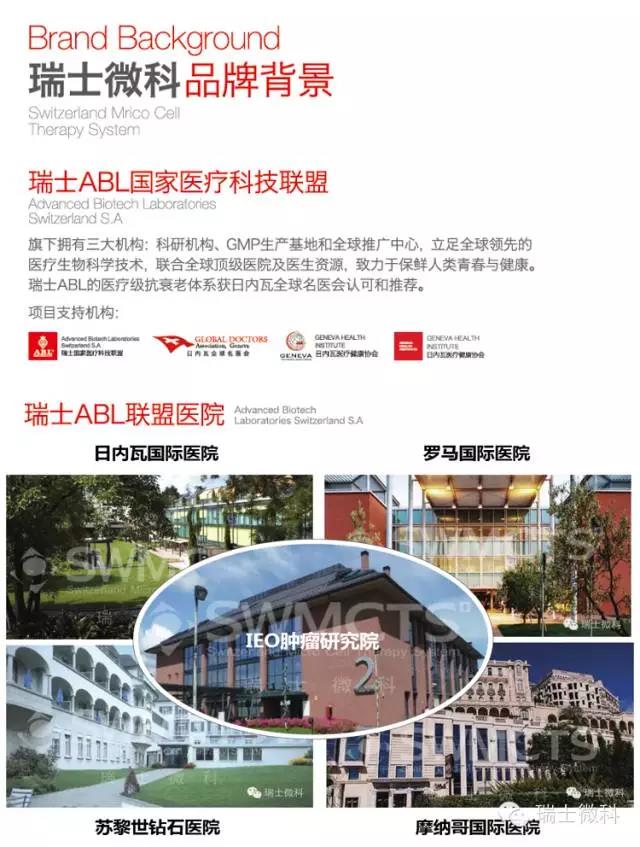 最近朋友圈都被一个叫《猴王世家》的微电影刷屏了,片中讲诉一代猴王六小龄童的猴王世家,戳中许多人的泪点。各种亲情牌和回忆,各种情怀与家族传承,都被淋漓尽致的展现出来。特别是《西游记》主题曲响起的那一刻,一代人的回忆被勾起,那是中国人特有的集体回忆,是满满的儿时情结。
On the movement of Wechat, you can find that almost everyone is talking about the micro firm Monkey King Family, in which there are stories about Monkey King – Liu Xiao Ling Tong's family, moving most of people. Warm kinship, unforgettable memory, various feelings and family inheritance are expressed in the firm. Especially when the theme song rings, our memory is roused, which is the memory belongs to most of Chinese people, as well as the special memory of our childhood.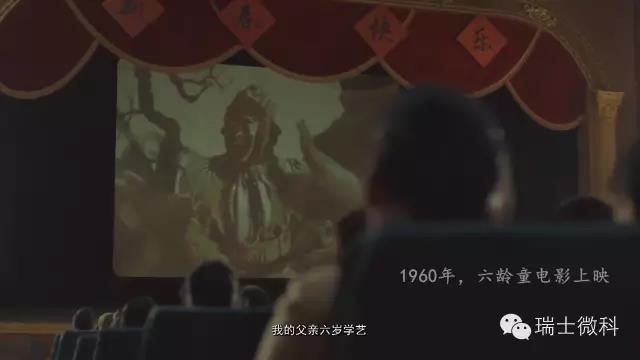 啊,不知不觉,《西游记》都30年了呢~感觉看《西游记》的日子仿佛还在昨日,伴随着暑假特有的蝉鸣与暑气,电视机响起《西游记》前奏曲当~~当~~当~~~,无论多大的事,立即放下来,奔到电视机前......没有《西游记》的童年是不完整的,《西游记》实在塑造了太多传奇与神话。
How time flies! It has been 30 years since the Journey to the West was on. It seems like that we were still watching this TV series yesterday, accompanied with the chirping of insects in the summer vacation, and the song dang~~~dang~~~dang~~~coming from the television. No matter what we were doing, we would stop it and run towards the television.Without Journey to the West, our childhood cannot be complete, for it has made up so many legends and myths.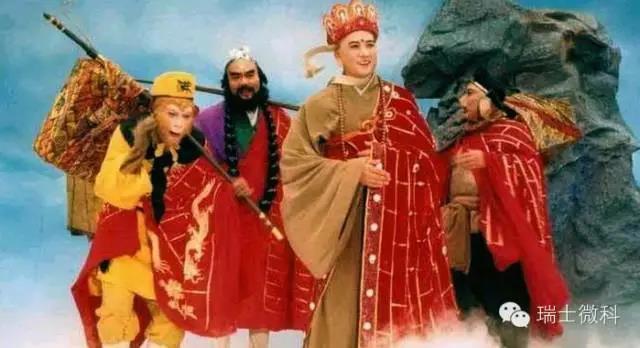 其中饰演女儿国国王的朱琳就是其中一位。上个世纪八十年代,朱琳曾被誉为"中国最美的电影演员"。她是真正的素颜美女,随便在哪里一站,就是一道良辰美景。剧中的她顾盼神飞、娇羞温婉,而且天生还自带一种帝王气质,走到哪里都美不胜收。
Zhu Lin is one of the actresses who play the part of the king of female kingdom. In 1980s, she is regarded as the most beautiful film actress. She is a real beauty even without make-up, and she is the beautiful scenery even just standing there casually. In the Journey to the West, she is in high spirit with the gentle and gorgeous face. It seems that she is born to have the temperament of a king, and she is such a beauty no matter where she shows up.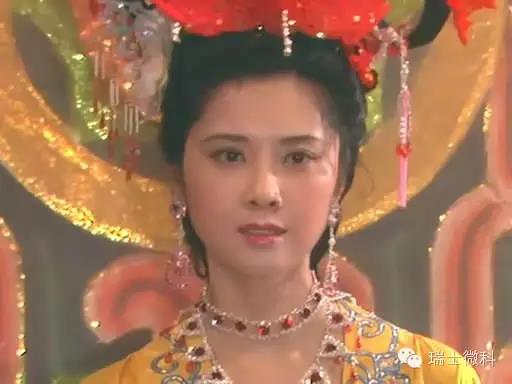 2007年,55岁的朱琳出演电视剧《家有爹娘》,过花甲却气质依然,与其说是时光对她的偏袒,不如说是上天对她的恩典。
In 2007, Zhu Lin, at the age of 55, played a part in the TV series Parents. Although she was over 50, she was still charming and attractive. It is the gift from the god rather than favoritism of time.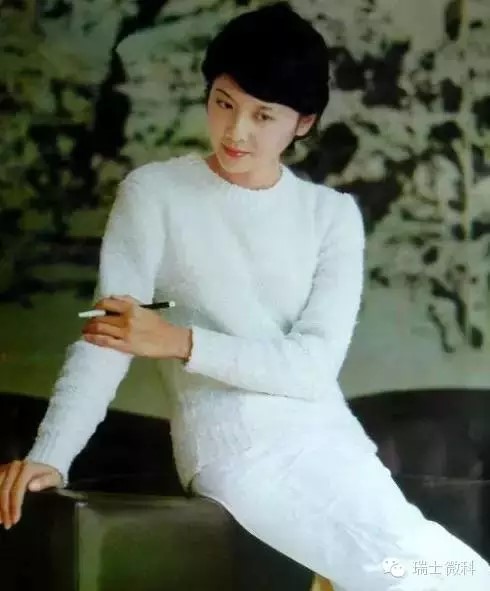 如今,30年过去了,她变得越发美丽,马上就要63岁了,却怎么也无法消减这位美人的魅力。岁月未曾更改她天生的美丽和苗条,生活和阅历更为她增添了优雅和自信,她肤色健康,美目有神,服饰简洁大方,笑容自然开朗,让人赞叹今日的她依旧很有"女神范儿"。
30 years passed, now she is more and more beautiful with her age approaching 63, while time fails to take away her charm. Time has never changed her beautiful appearance or her slim body, while life has given her more elegance and confidence. She has healthy skin color, beautiful eyes, sweet smile as well as in decent clothes, making every one astonished and regards her as a goodness.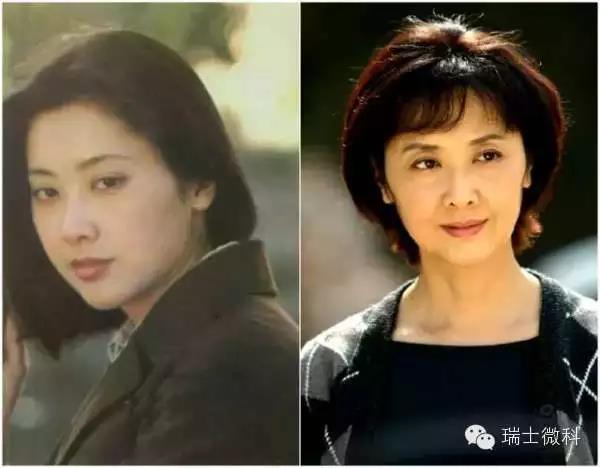 "女神范儿"的修炼除了老天爷赏饭吃的不老童颜,更需要后天的努力保养。瑞士微科,为"唤醒"细胞的"潜能"而生,专为"保鲜青春"而来,让你也能拥有像朱琳一样青春永驻的容颜。
The goodness face is not only the gift from the god, but also the result from daily caring. SWMCTS is designed for rousing the potential functions of cells and maintaining youth, giving you the forever youthful appearance as Zhu Lin.
上面这位洋溢青春气息的女士,你能看出她的真实年龄吗?在她的脸上,几乎看不到一点岁月痕迹。谁能想到,她之前也有过青春易逝的容颜。
Look at this charming lady permeated with the green breath above, could you guess her real age? You can find no signs of aging on her face, however, she also has her appearance with aging signs.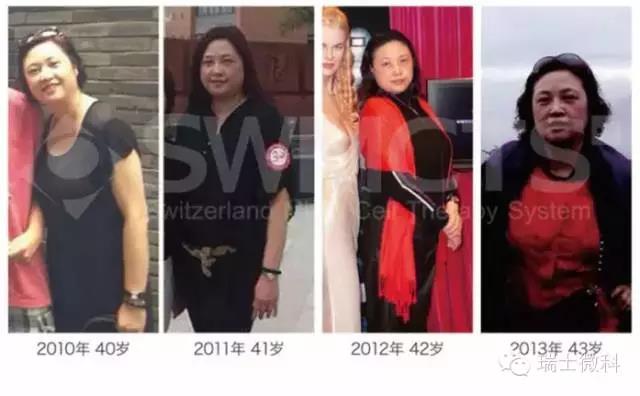 她选择了瑞士微科的疗程。通过欧洲名医高超的医术,以及瑞士ABL国家医疗科技联盟对瑞士微科强大的国际领先的技术支持,在短时间内便重塑了青春,成为别人艳羡的逆龄女神。她无敌的容颜,相比朱琳有过之而无不及。
She chose SWMCTS. Through the leading medical techniques by European reputed doctors, united with supports of internationally top techniques from SWMCTS, she regained your youth in a short time, and became the age reserving beauty. Her outstanding appearance is even better than Zhu Lin's.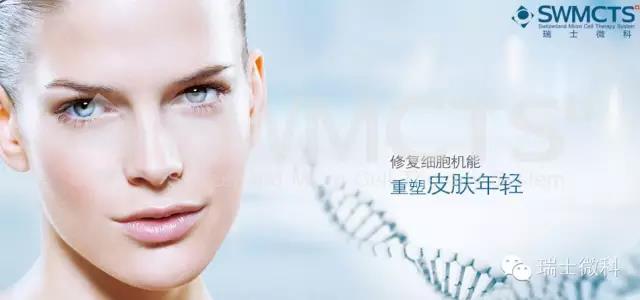 瑞士微科运用自体机能再造疗法,利用微循环修复等5大尖端活细胞抗衰科技,靶向修复,抵达深层皮肤,"唤醒"细胞"潜能",全面提升皮肤内机能,恢复自身制造胶原蛋白的能力,让皮肤日复一日年轻紧致,重现青春容颜。
SWMCTS uses the five high-end living cell anti-aging techniques including self function regeneration therapy, microcirculation recovery and so on, aiming at the deep skin, to rouse the cell potential functions, enhance the skin internal functions in an all-round way, and repair the capacity of producing collagen, making your skin more delicate day by day, and your youthful appearance will reappear.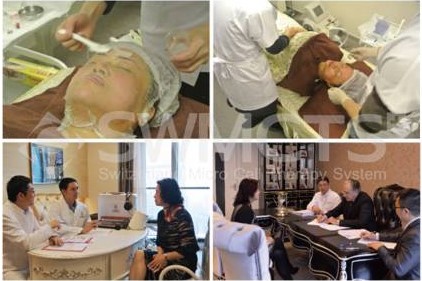 张欣悦女士疗程中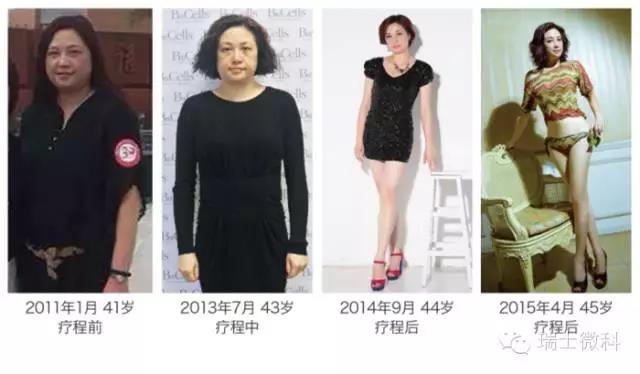 张欣悦女士疗程后对比
时间不是女人最大的敌人,通过瑞士微科我们照样可以和岁月和平相处,即使年过花甲,依旧会被岁月温柔以待,因为岁月从不败美人。选择瑞士微科,做完美女神。
Time is not the biggest enemy for women. Thanks to SWMCTS, we can also live a happy and beautiful life with the flying time, even more than 50. Choose SWMCTS,to be the perfect Goddess.
完美女神定制
Perfect Goddess Customization
1)瑞士荷尔蒙抗衰定制疗法
SWISS Hormone Anti-aging Customized Treatment
——激活身心,完美永续
Physical and mental activation, permanent perfection
2)法国阿特曼整复医学
ATMAN Osteopathic Medicine
——整复医学抗衰,恢复人体年轻机能
Osteopathy medical anti-aging, recovery of physical functions
3)铂金超声活细胞技术
Platinum Ultrasound Living Cell Technique
——法国女人面部年轻的秘密
Secret of French women's youthful face
4)欧洲私人医生会员服务
European Private Doctor Membership Service
——女神健康守护神
Guardian angel for your health
5)自体干细胞修复技术
Antologous Stem Cell Recovery Technique
——细胞更新,系统翻新,人体年轻
Cell regeneration, system renewal, younger physical condition
6)心灵疗愈
Mental Healing
——一生必须经历一次
At least once in your life
7)细胞微营养
Cell micronutrition
——最佳持久效果的关键
The key of best effect maintenance
8)地中海饮食运动定制
Customized Mediterranean diet and physical exercise plan
——女神,应该不一样
Goddess, you deserve to be special.