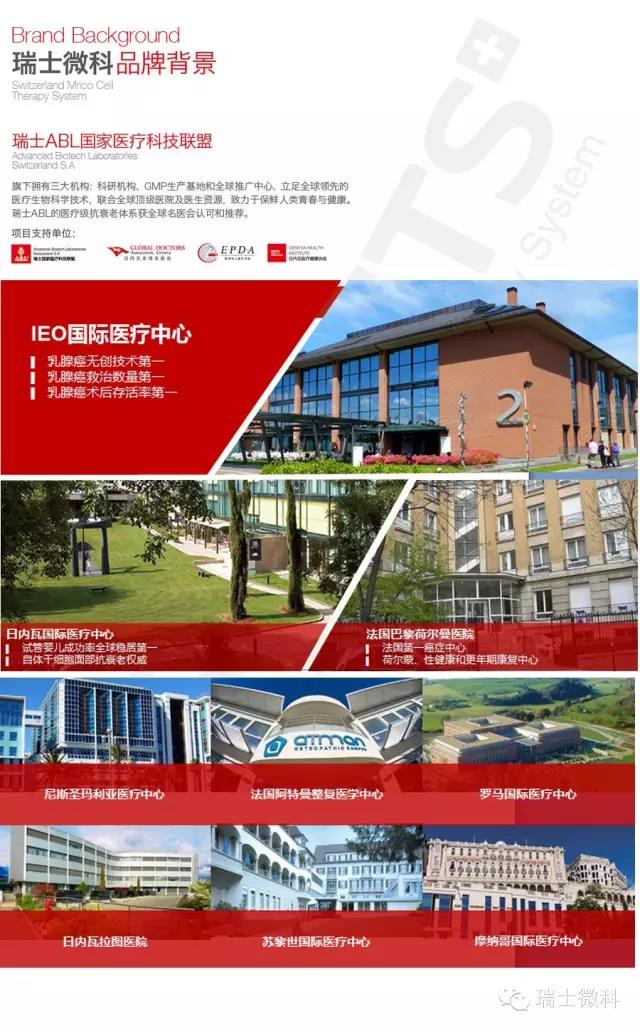 2016年2月24——3月1日,瑞士微科东北精英训练营内训会在沈阳、黑龙江圆满落下帷幕,来自东北200多名学员参加了此次内训。
On Feb 24th -March 1st, 2016, SWMCTS Northeast Elite Training Camp ended in a satisfactory way in Shenyang and Heilongjiang, and more than 200 trainees took part in this internal training.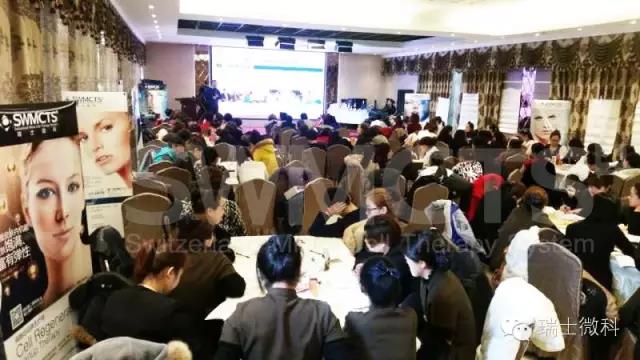 会场座无虚席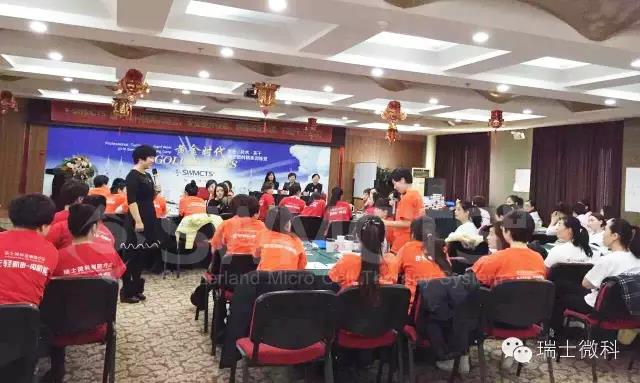 积极回答问题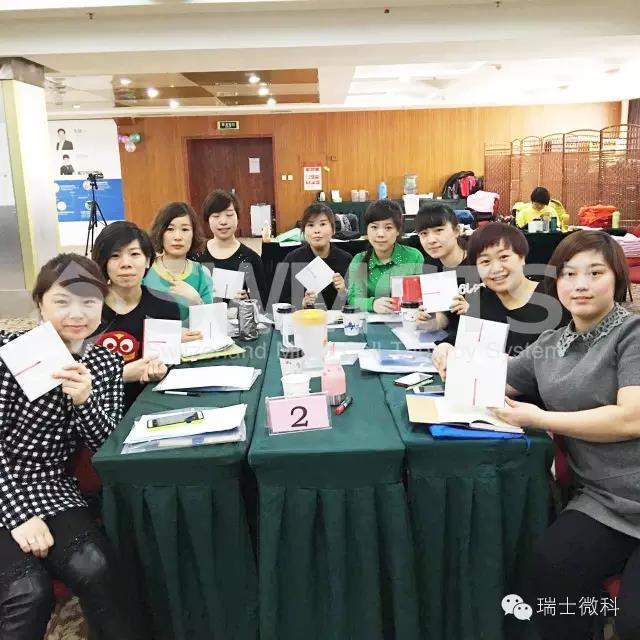 分组学习讨论
此次内训会以"美业黄金时代,如何留住更多忠实顾客?"为主题,指出在高速发展的黄金时代,美容企业和品牌要想在众多竞争者中脱颖而出,必须要有过硬的美容企业服务和产品的质量以及专业化水平。因此,内训会邀请了瑞士微科专家,分享如何打造"专业、技术、实干"的美容团队,升级企业品牌,在激烈的竞争环境中突围而出。
The theme of this training is "How to keep more dutiful clients in this golden age", and it was pointed out that it is necessary to achieve the first-rate service, high quality of products, and the professional levels in order to be outstanding among so many beauty companies and brands. Therefore, some experts from SWMCTS were invited to join the training course and shared how to create a "professional, technological and hard-working" team, as well as to upgrade the enterprise brand among the environment full of fierce competitions.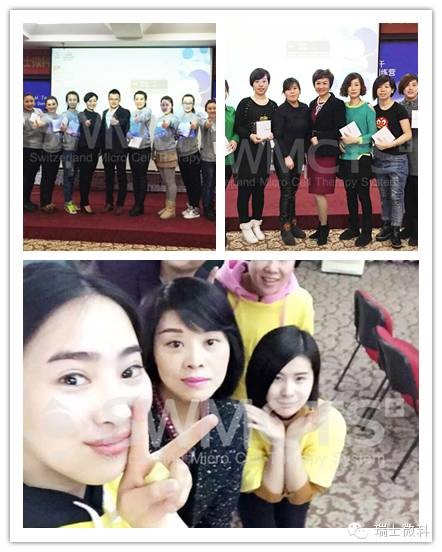 微科人再次齐聚一堂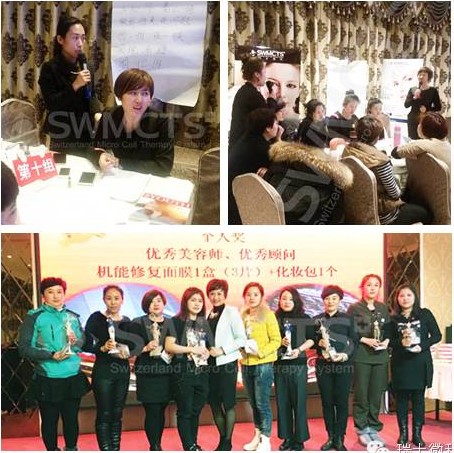 会场学习氛围浓厚
瑞士微科中国区营运总监、首批瑞士ABL研究院特聘中国区高级讲师李艳女士;瑞士微科培训总监、瑞士微科皮肤健康管理资深顾问冯薇女士;瑞士ABL亚太区首席特约抗衰老专家、瑞士微科权威技术专家朱健先生;瑞士微科大区总监、瑞士微科皮肤健康管理资深顾问李思乐女士;瑞士ABL国家医疗科技联盟认证皮肤健康管理顾问谭永文先生、瑞士微科总部培训讲师王思琪女士、瑞士微科黑龙江公司总经理于海龙先生参加了此次内训,冯薇女士、朱健先生、李思乐女士及谭永文先生对两大重磅课程《微科营销应用》和《项目结合深化讲解》进行了细致的阐述,实用的专业知识和美容技能让学员们如获至宝,而整合会所项目资源的营销思维更是让学员受益匪浅。
Guests who participated in this training camp are Mrs. Li Yan, Director of operation of SWMCTS in China and distinguished senior lecturer of SWISS ABL; Mrs. Feng Wei, training director and senior consultant in skin health management of SWMCTS; Mr. Zhu Jian, distinguished anti-aging expert of SWISS ABL in Asia-pacific and authoritative technical expert of SWMCTS, Mrs. Li Sile, regional director and senior consultant in skin health management of SWMCTS; Mr. Tan Yongwen, accredited consultant in skin health management of SWISS ABL; Mrs. Wang Siqi, training lecturer of SWMCTS headquarter; as well as Mr. Yu Hailong, general manager of Heilongjiang corporation of SWMCTS. Besides, Mrs. Feng Wei, Mr. Zhu Jian, Mrs. Li Sile and Mr. Tan Yongwen have given detailed explanations of the two significant courses SWMCTS Sales Application and Deep Explanation of Programs. Practical sales languages and useful sales techniques are like the valuable treasure trainees have found out, and they have learnt much marketing skills of various programs resources.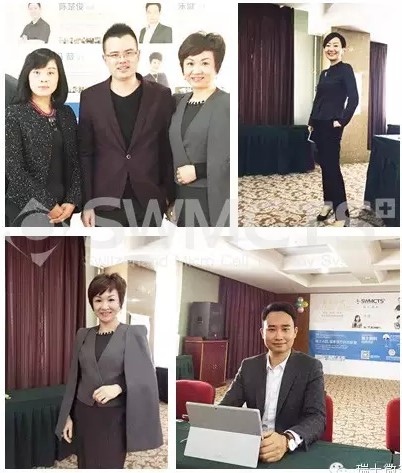 专家授课团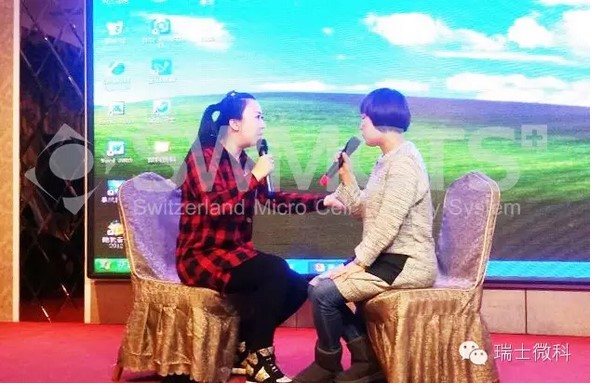 现场当庭模拟
会上学员通过分组角逐的方式进行学习,通过寓教于乐的方式,让学员更迅速深刻的掌握课程要点,学员们认真学习的态度也令人动容。
Trainees have grasped the main points of the courses in a happy way through group learning, and their careful attitudes are supposed to be commended.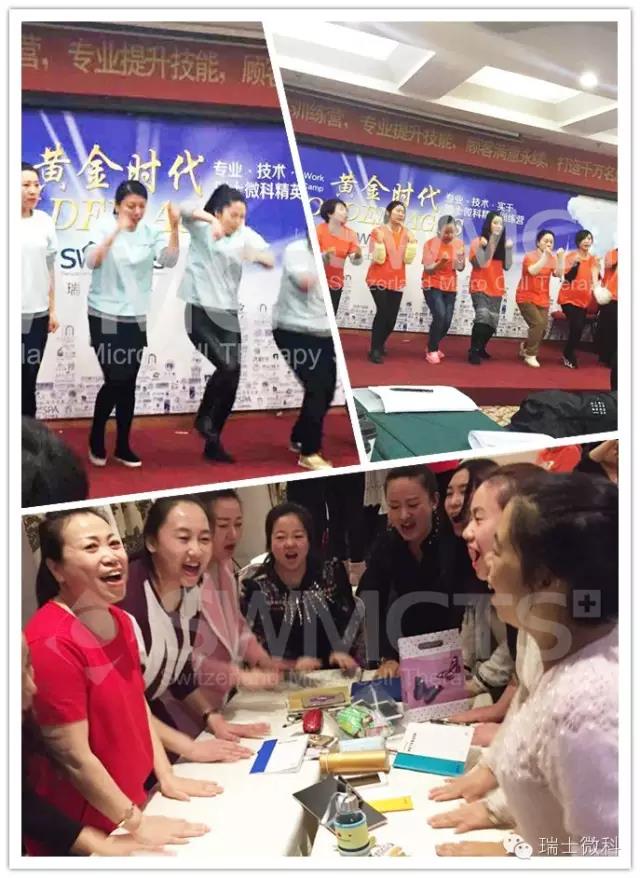 气氛热烈的团队激励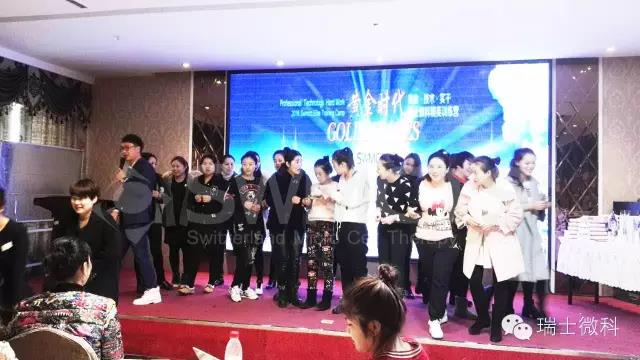 激烈讨论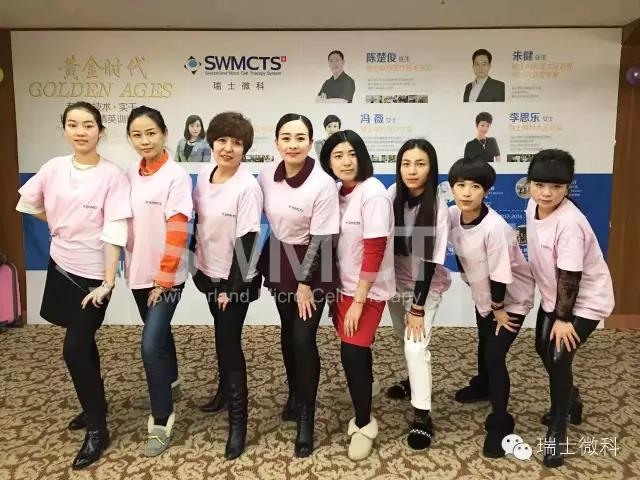 在一起,我们能!
通过几天的专业培训,学员不仅提升了专业技巧和营销技能,也加强了团队凝聚力,一个优秀的团队离不开一群优秀的学员,通过此次内训会,会铸就一支更专业、更实干、更优秀的瑞士微科东北团队!
Through the training these days, trainees' professional skills and marketing capacity have been enhanced, and they become more united. An outstanding team cannot survive without the outstanding trainees. A more professional, more hard-working, and more outstanding northeast SWMCTS team will be built up after this training camp!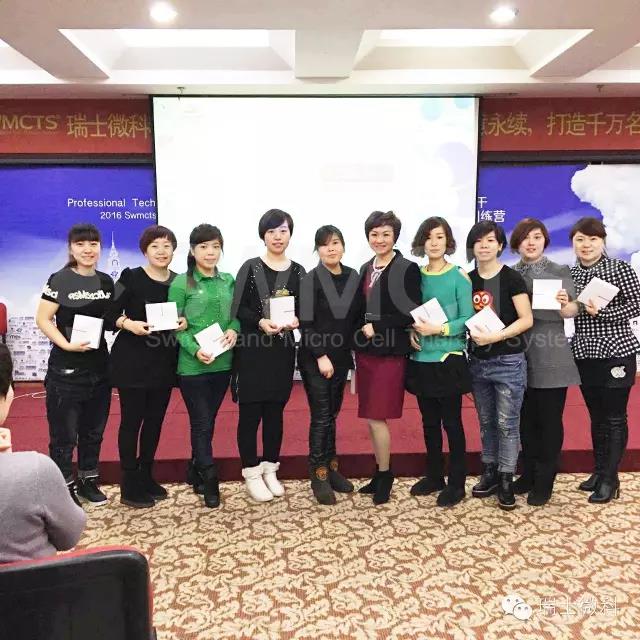 我们是最棒的!
完美女神定制
Perfect Goddess Customization
1)瑞士荷尔蒙抗衰定制疗法
SWISS Hormone Anti-aging Customized Treatment
——激活身心,完美永续
Physical and mental activation, permanent perfection
2)法国阿特曼整复医学
ATMAN Osteopathic Medicine
——整复医学抗衰,恢复人体年轻机能
Osteopathy medical anti-aging, recovery of physical functions
3)铂金超声活细胞技术
Platinum Ultrasound Living Cell Technique
——法国女人面部年轻的秘密
Secret of French women's youthful face
4)欧洲私人医生会员服务
European Private Doctor Membership Service
——女神健康守护神
Guardian angel for your health
5)自体干细胞修复技术
Antologous Stem Cell Recovery Technique
——细胞更新,系统翻新,人体年轻
Cell regeneration, system renewal, younger physical condition
6)心灵疗愈
Mental Healing
——一生必须经历一次
At least once in your life
7)细胞微营养
Cell micronutrition
——最佳持久效果的关键
The key of best effect maintenance
8)地中海饮食运动定制
Customized Mediterranean diet and physical exercise plan
——女神,应该不一样
Goddess, you deserve to be special.