让你的美
不仅仅是秀丽
调整皮肤内机能,提升自愈力
年轻,如你所愿
9.16-9.20百合春天主题公园·秋
邀您一起将美丽绽放,揭开秋季的护肤密码!
Regulate the functions of your skin and enhance its self-healing capacity
To make your appearance more than just beautiful.
To be young, as you wish
Sept. 16th-20th, LILYSPRING Theme Park•Autumn
Let's uncover the code of skin care in autumn and let your gorgeousness shine brightly.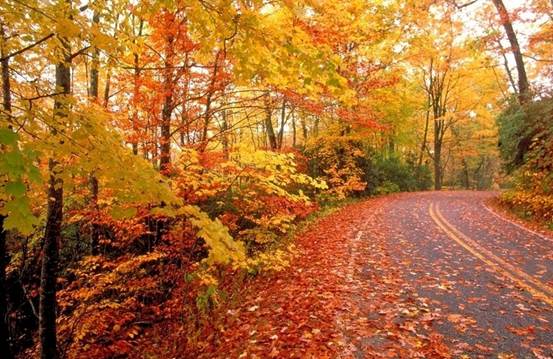 九月,空气里正在弥漫着初秋的凉意,比起炎热的夏天,秋天让人感受到干爽,经历过一个夏季,稍微保养得不好,肌肤的状态就已经显得很疲惫,所以秋季的护肤很重要,秋天把皮肤保护好,冬天才能过得更愉快,更自在。
In September, early autumn is coming with cool. Compared with the boiling hot summer, autumn is dry and comfortable. After the summer, your skin may look pale if you didn't take good care of your skin, and thus protecting the skin in autumn is very important, which is the key of happy winter.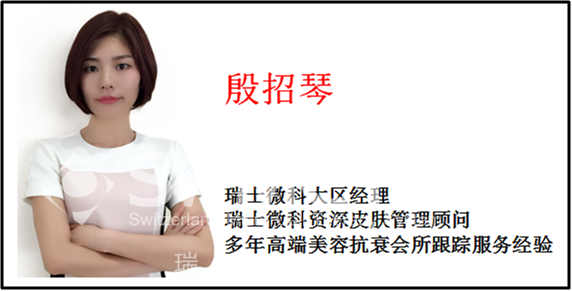 殷招琴老师告诉您秋季护肤的要点:补充水分与控制T区油份双管齐下,尽管已经是秋天,但是防晒也不能放松,因为白白嫩嫩的肌肤,谁都喜爱!
Key points of skin care in autumn from Miss. Yin Zhaoqin: Both moisturizing and controlling the oil at T-zone are significant. However protecting the skin from sun is also important, for everyone is fond of fair and delicate skin.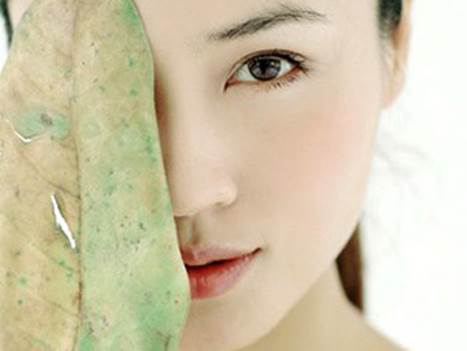 相对于春天的皮肤柔润,夏天的油脂分泌旺盛,秋季的皮肤比较干燥。
秋天的空气湿度相对减少,空气干燥。毛孔、汗腺较夏季都有所收敛,皮脂的分泌也变得很慢,皮肤血管受凉意收缩,皮肤表面水分明显减少,皮肤逐渐显得干燥,甚至出现粗糙、脱屑、皲裂等现象。
Compared with the moist spring and hot summer with higher facial oil secretion, autumn makes our skin drier.
The low air humidity and cool weather in autumn lead to the decrescent pore and sweat gland, slow sebum secretion, contractive blood vessel of skin and obviously decreased facial moisture, which are the reasons of pachulosis, desquamation, chap, etc...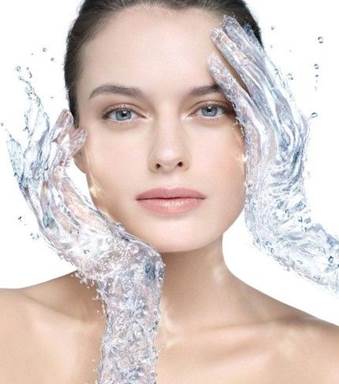 水油分泌失衡,皮肤自身的代谢功能会使皮脂分泌更多的皮脂来补充水分的不足,从而使皮脂分泌和表皮保湿两大系统出现不平衡,一方面是水分减少的干燥,一方面是油脂过多分泌的油腻感。
因此秋季补充水分,提升自身自愈力是重中之重!
Because of unbalanced water-oil secretion, more sebum will be secreted by the metabolic function of skin to solve the problem of insufficient water supply, which leads to the further unbalance of sebum secretion system and superficial moisture system. The skin will be dry and greasy caused by the decreased water and over-secreted oil.
As a result, to supply water for skin in autumn is key point of self-healing enhancement.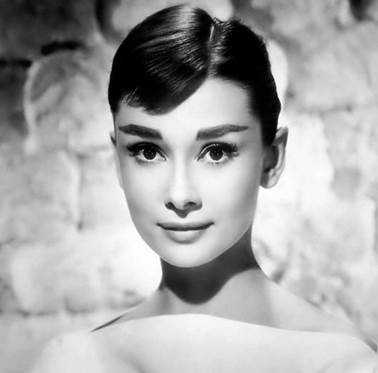 微科皮肤健康系统,帮您开启全方位护肤之旅,让您踏上这条美丽的不归路!
SWMCTS Health System, helps you to protect your skin in an all-round way, and let you step on the trip for beauty without looking back.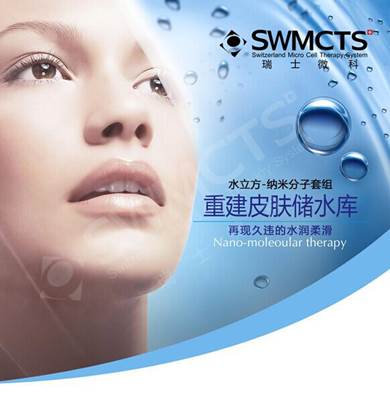 水立方-纳米分子套组,重建皮肤储水库,让您的肌肤细腻,水润柔滑。
Water Cube-nano molecular package, rebuilds the skin reservoir to make your skin more delicate and silkier.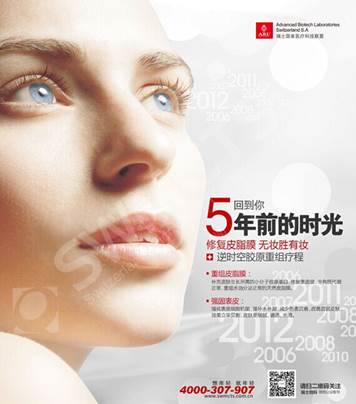 逆时空胶原重组疗程,协助皮脂膜修复,让您的肌肤水润、柔软、无妆胜有妆。
Time Zone Collagen Recombination Treatment, helps to repair the sebum and let your skin more delicate and look better than making up.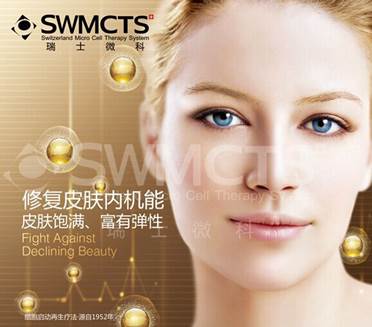 细胞机能修复疗程,作用于皮肤内机能-靶向表皮基底层,让您年轻、亮白、细滑。
Cell Function Repair Treatment, targeting at the skin internal functions and basal layer of epidermis, make your skin look young, fair and delicate.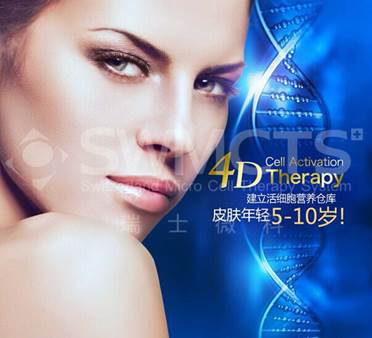 细胞激活4D疗程,建立活细胞营养仓库,让您的肌肤紧致、细纹消失、皱纹减少。
Cell Activation 4D Treatment, building the nutrients warehouse for living cells, makes your skin tighten and reduce the wrinkle.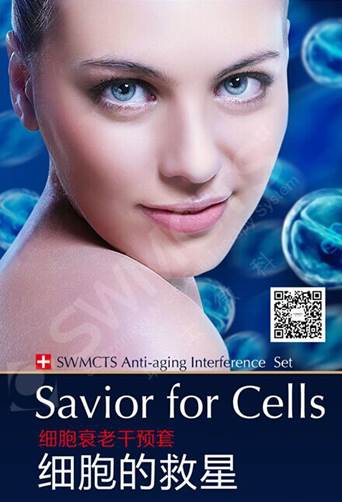 细胞衰老干预套,细胞的救星,提升皮肤自体生成胶原蛋白的能力,让您的肌肤润泽,更加健康透亮。
Cell Anti-aging Intervention Package, is the savior of cells, for it can improve the collagen autogenously generation capacity, which makes your skin healthy and glossy.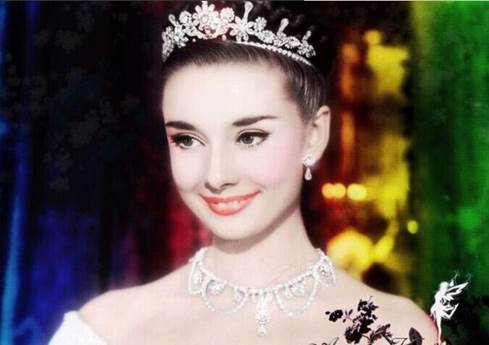 也许你
不确定秋季如何护肤
也许你
不知道什么是最好的
如果你还想要永远年轻
那么请来百合春天主题公园·秋
这里
将是你美丽的开始
我们共同期待你惊艳了岁月
Maybe
You are not sure how to protect your skin in autumn
Maybe
You don't what is the best.
If you want to keep young forever
Please come to LILYSPRING Theme Park•Autumn
Here, is the beginning of your beauty.
We are expecting for your gorgeousness regardless of ages.